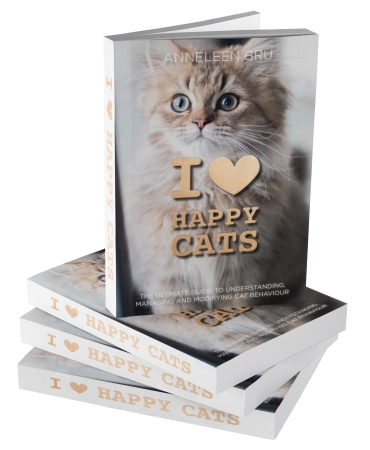 Happy Cats E-book
This unique e-book (290p) reveals all the secrets to understanding and changing cat behaviour. Through a set of simple yet powerful step-by-step plans you learn all you need to know about resource optimisation, insight in the reasons and causes of cat behaviours, training, management and behaviour modification.
In this e-book, Anneleen collects all her knowledge as a cats behaviour therapist in a unique model, the Cat Matrix®, a 50-step plan that she developed to (re)balance the behaviour of your cat.
Cat Wheel: this model explains all reasons and causes for your cat's behaviour. Influences such as genetics, stress, levels of socialisation, preferences, learned behaviour will shine a whole new light on your cat's behaviour and you will never look at her in the same way ;)
Cat Matrix®: Using this professional model, any unwanted behavior in cats can be tackled in a structured way.
Based on science-based information and +10y of experience.